About Chinese Visa: Basic Materials to Be Submitted for Application
1) Passport – You should submit your original passport that is valid for at least another 6 months with at least one blank visa page and a photocopy of the passport's information/photo page.
2) Visa Application Form – You should submit the visa Application Form.
3) Photo – Please affix one color photo on the Application Form. The photo should be recent, front view, in 3.3 x 4.8 cm size without head covering.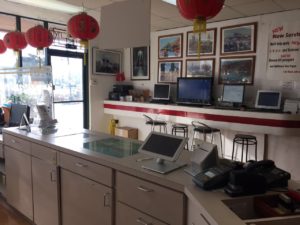 Tourist (L-Visa)
L Visa is issued to an alien who comes to China for sightseeing, family visiting or other private purposes.
IMPORTANT NOTICE 09/01/2013
ReNew Requirement for China Business Visa Applicant
1. As of September 1, 2013, the Visa and Passport Office will launch the 2013 visa application Form.( Form V.2013 )The new form has been posted at the website of the Consulate.The new application form must be completed by a computer and should be clearly and completely printed out on Letter sized papers. Incompletely filled-out forms, hand-written or altered forms are not accepted.
2. As of September 1, 2013, the visa application requirements of the People's Republic of China will be adjusted. To ensure smooth submission of the visa application, please click here to?check visa application requirements and get?all necessary paper work before submitting your application.
以下是申请旅游、探亲签证须提供的其他材料及特别说明 ( The following information is
Required for a Tourist L-Visa):
签证申请人自9月1日起必须使用新版申请表。新版表格要求在电脑上填写并打印,内容填写须如实、完整和清楚。护照签证办公室届时将不再接受旧版表格或手写、内容不完整的表格。
Tourist Visa ("L" Visa)
Form V.2013  (If you have problem to type in, please check your input method)
(1)申请旅游签证需提供:
已确认的往返机票。
—-或者—–
(2)提供:探亲签证邀请函( 见PDF文件)/Invitation Letter(PDF文件)
One of the following documents is required:
— An Invitation Letter for Tourist Group of Invitation Letter for Tourist by a Duly Authorized Tourism Unit;
— An Invitation Letter issued by companies, corporations, institutions and individuals in China. If the invitation letter is issued by an individual in China, the photocopy of the ID of the individual is required.
— Photocopy of the round trip airline tickets and hotel-reservations.
*The invitation letter issued by companies, corporations, institutions and individuals in China, shall include the followings:
(A) Personal information of the application: name, gender, date of birth, etc.
(B) Information concerning the applicant's visit to China: purpose of the visit, date of arrival and leaving, places to visit, relationship between the applicant and the inviter, and who will bear the cost of the applicant's accommodations in China.
(C) Information of the inviter: name of the unit or individual, phone number, address, and if applicable, seal and signature of the legal representative.
* Generally, the invitation letter may be submitted as a fax, copy or printout. If necessary, the consular officer will ask the applicant to submit the original invitation letter, or to provide some supporting and supplementary documents, or schedule an interview.
Copyright 1985-2018 Visa Services – China, Vietnam, Korea. All rights reserved